By Richie Fawcett
BUILDING
Constructed between 1886 and 1891 to a design by Alfred Foulhoux, the Saigon Central Post Office features a style reminiscent of late 19th Century French Industrial architecture. One of the most recognizable landmarks of District 1, the Post Office is fully functioning to this day.

Here you can change money, buy stamps and even make international phone calls in the original working telephone booths.The main attractions inside the Post Office ( Bus Dien in Vietnamese) are two hand painted maps either side of the booking hall, showing Saigon's surroundings and the larger area of the French occupied Indochina in 1896 and 1936.
BUU DIEN COCKTAIL aka THE POST POST OFFICE COCKTAIL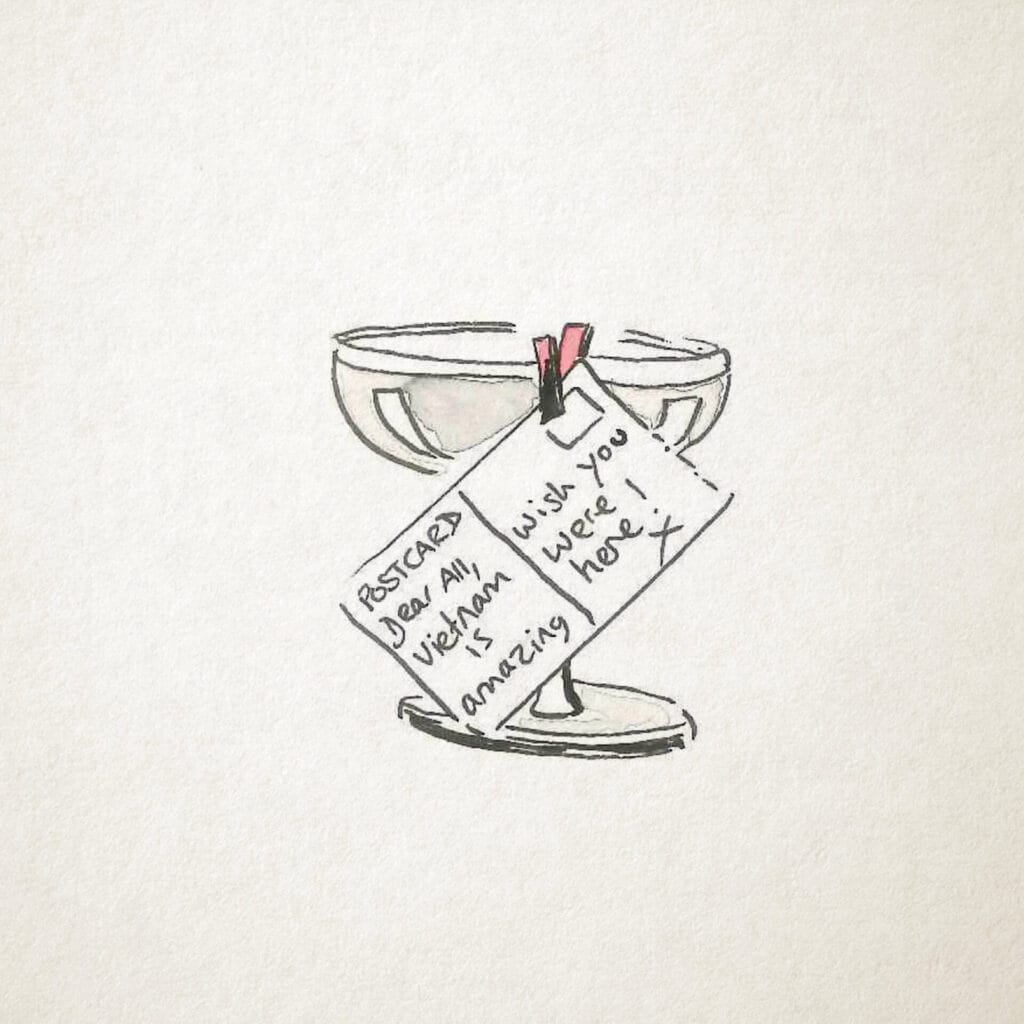 The cocktail inspired by Bus Dien is a variation of the French martini, in reference to the beautiful French Architecture. By substituting the vodka used the classic recipe for Gin, added depth is achieved. Raspberry liqueur and pineapple juice are kept true to the original recipe. Garnished with a stamp and postcard. Wish you were here !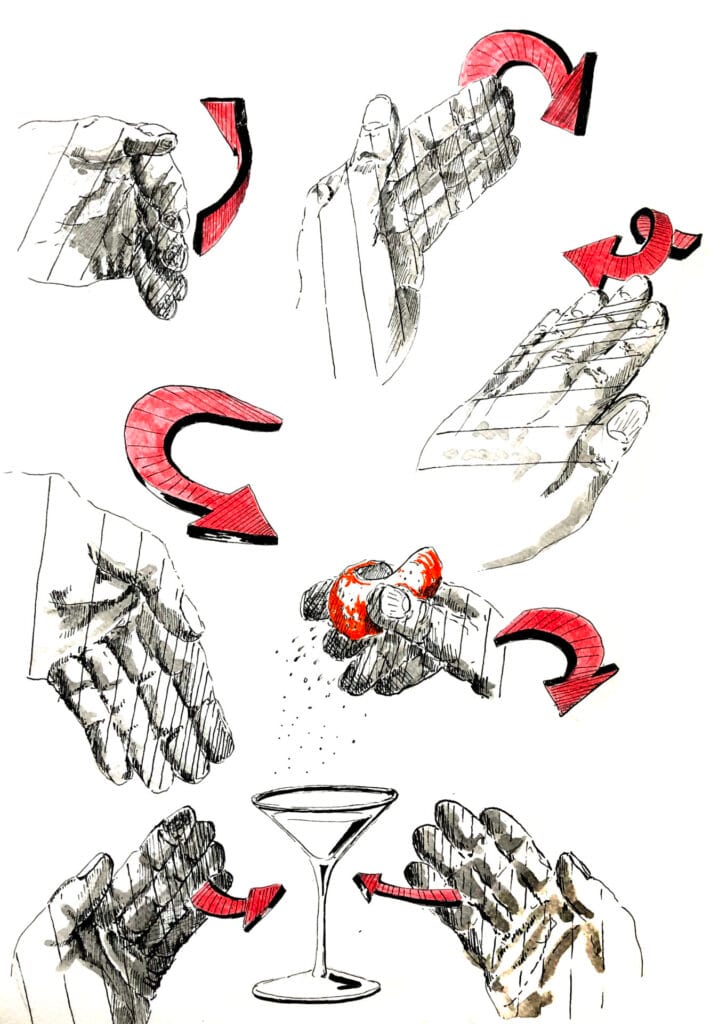 INGREDIENTS
50ml Gin, 25ml Raspberry Liqueur, 100ml Pineapple Juice.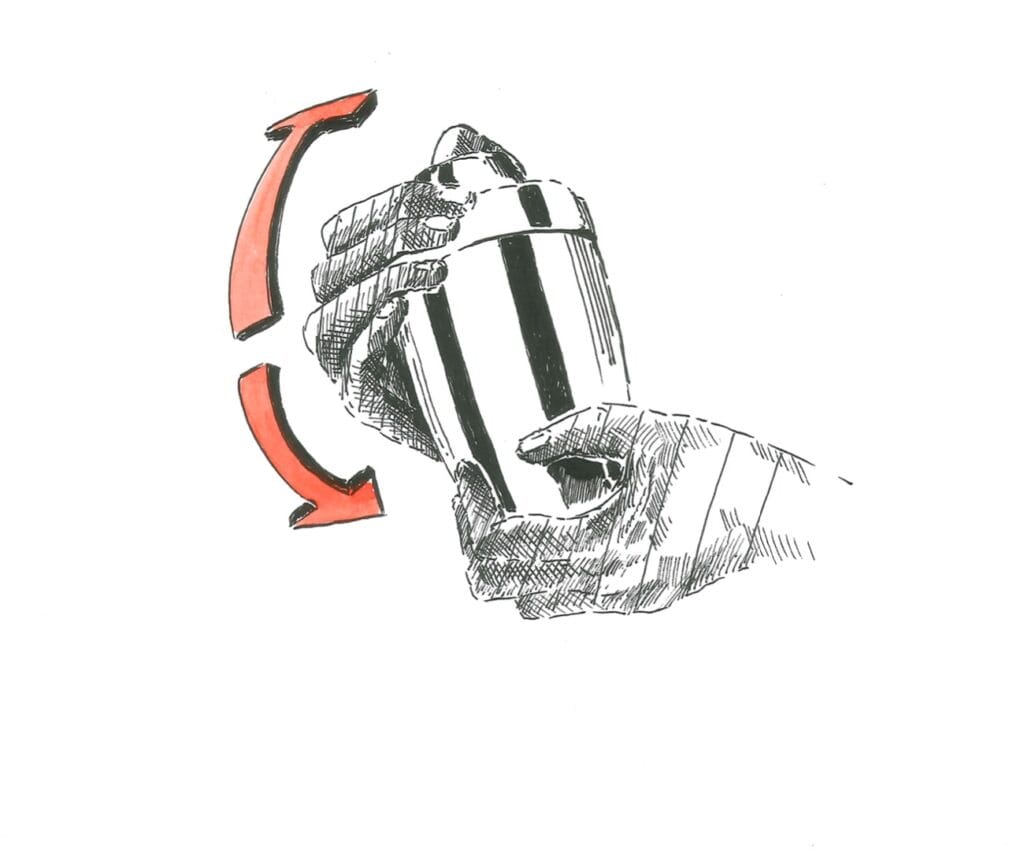 METHOD
Add all ingredients to boston shaker over fresh ice. Shake and strain all ingredients into a chilled martini coupe. Garnish with a stamp floating on the foam and placed on a postcard of Saigon.
For all the latest about visual and cocktail art, thought provoking ideas, and exciting adventures check out the links below to the other channels curated by Richie Fawcett.
WEBSITE https://thestudiosaigon.com
YOU TUBE https://www.youtube.com/channel/UCHQzz1lUjdUeDkNkKyXs0gw
INSTAGRAM https://www.instagram.com/richie_fawcett/?hl=en
FACE BOOK https://www.facebook.com/thestudiosaigon/