By Richie Fawcett

LOCATION
This station was located on the Southern side of a busy, wide traffic circle in central HCMC. Not so much a single structure, but rather a series of small buildings, from which different bus companies used to offer their services.

This was a fairly noisy, busy place, even tricky to walk across as you had to cross many lanes of traffic.

The Iconic equestrian statue of King Tran Nguyen Han was removed in 2015 after part of his right leg fell off and nearly hit a tourist. The plan was to move it anyway to make way for the metro but this event accelerated the process. The whole area is now under going construction and has been 6 years since work started with a lot longer to go before completion.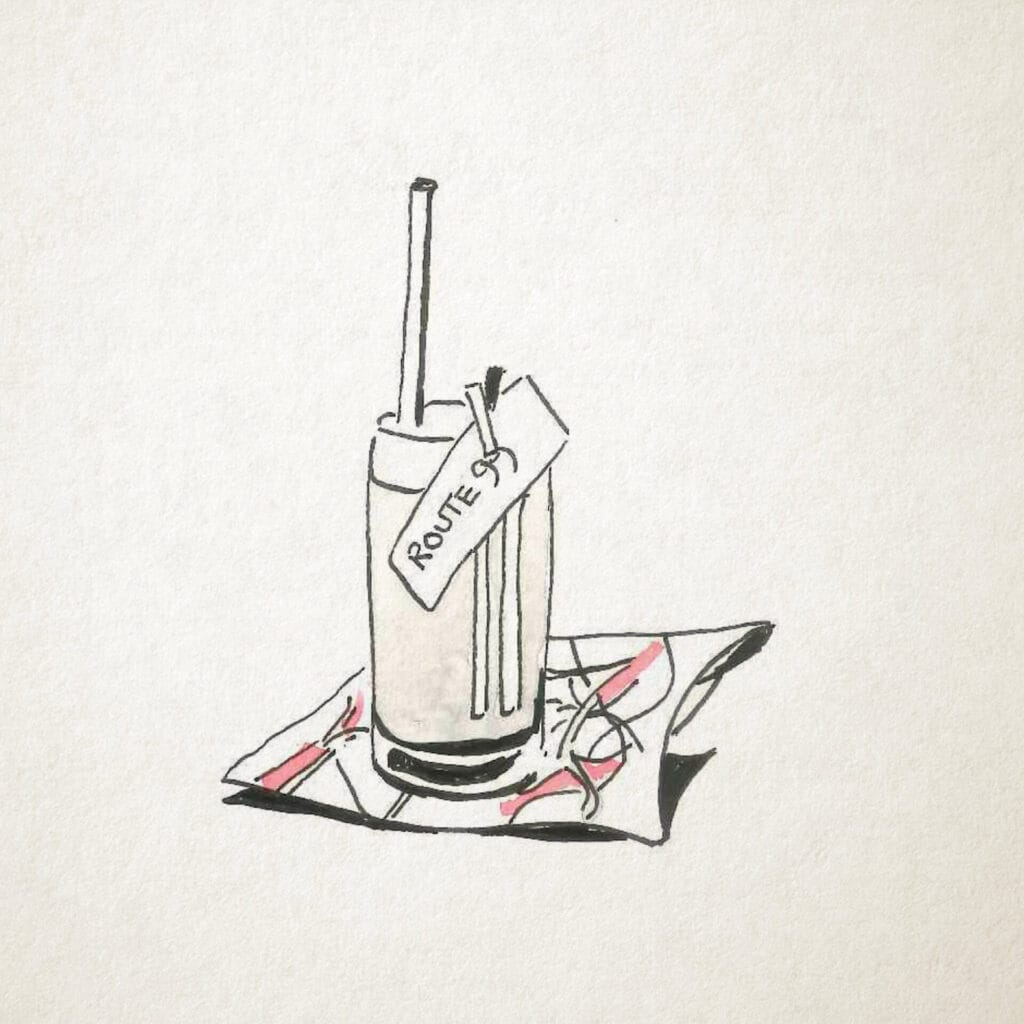 COCKTAIL
The cocktail inspired by this area is a twist on the classic greyhound, based on vodka and grapefruit juice. Grapefruits do not grow in Vietnam, instead a similar fruit called pomelo is used instead. Adding aloe vera for extra cooling properties is essential as waiting for a bus here used to be a very hot experience.
INGREDIENTS
50ml Vodka, 150ml Pomello Juice, 15ml Coconut Vinegar, 2 bar spoons finely chopped and cooked aloe vera, Pinch black sea salt.
METHOD
Build all ingredients except aloe vera into highball glass filled with large ice. Top with aloe vera. Serve with a long spoon on a bus map with a returnees ticket attached to the glass and slice of aloe vera.
Please Check out the Channel if you have time, along with the link below to my new and regular blog feed "On The Blog" and website.
WEBSITEhttps://thestudiosaigon.com
YOU TUBE https://www.youtube.com/channel/UCHQzz1lUjdUeDkNkKyXs0gw
INSTAGRAM https://www.instagram.com/richie_fawcett/?hl=en
Thank you for your support of The Studio Saigon and stay safe out there.