Once upon a time ago in Saigon, the streets were silent.

All through the 80's the streets, although not silent, were not brimming with the life we have witnessed here in the last decade, recovering from years of conflict the country eventually opened up in the early 1990's and the economy started to improve, slowly.
Fast forward to 2011 and the next ten years would see the development of the city and country at such a pace, that it had never seen since the French building program that came alongside the colonization.

You see this city is no stranger to extreme times. Since the French invaded the country in 1859, the streets have been renamed at least 3 times, first with numbers, followed by the names of French heroes, then Vietnamese heroes.


Take Dong Khoi for example. The first French street plans marked present day Dong Khoi out as simply Rue 16, or Street 16. That was up until 1955. From 1955 – 1975 it was the famous Rue Catinat as famously recounted many times in Graham Greenes short novel "The Quiet American".

Getting back to the thread of the story, and that's the people.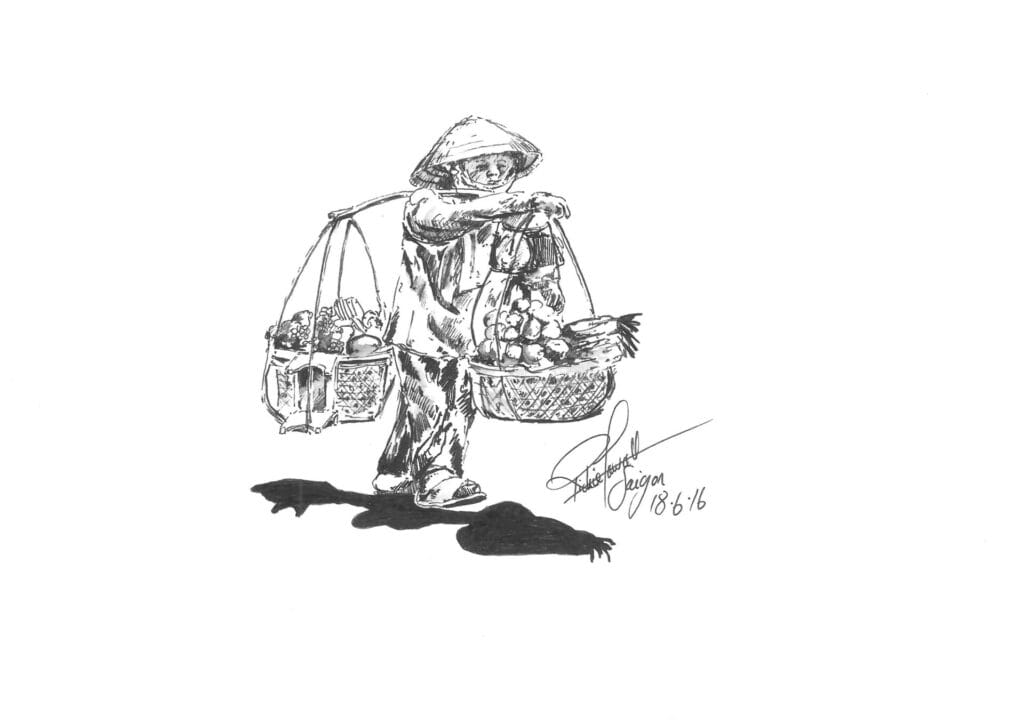 Street vendors are what made Saigons streets so unique.
Coming here ten years ago, I remember the streets were definitely quieter, not many cars, lots of motorbikes but no where near the number we've seen recently in pre-pandemic times just before 2020.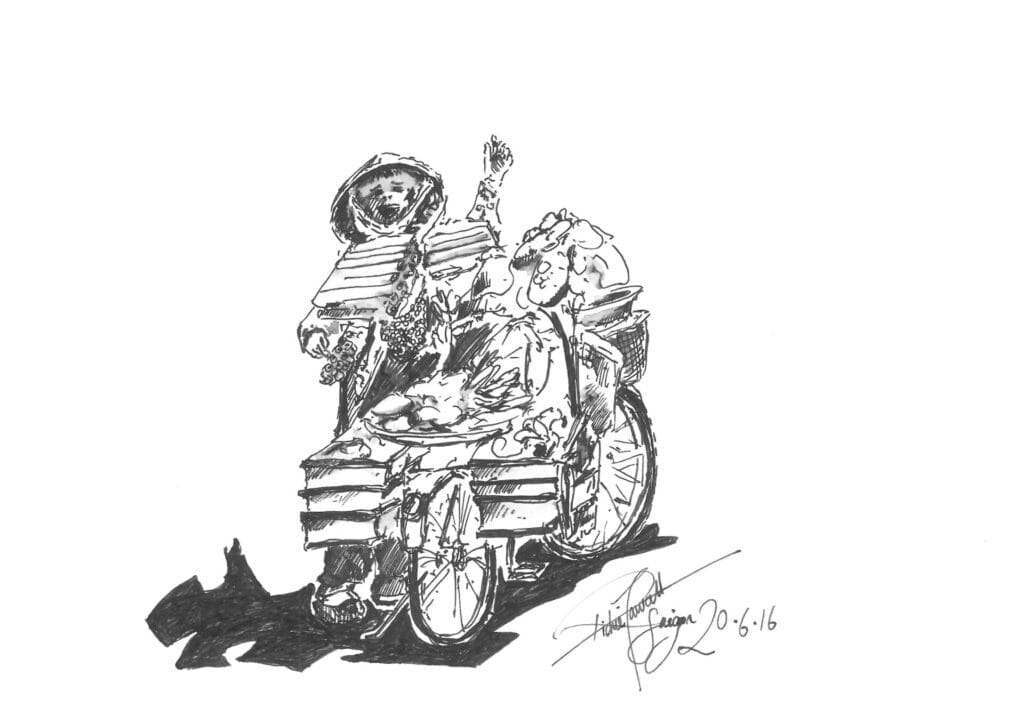 People come and go and flow like the tide. Certain street vendors, Xe Om, Cycle riders that I once knew and drew their pictures have slowly disappeared to be replaced by Family Marts, and Grab in that time.

The same will happen again, shops will reopen and restaurants and bars will be full again.

Street vendors will come back to the center and the cycle of life with complete the circle…

Saigon has been here before and will bounce back, she knows how to do it.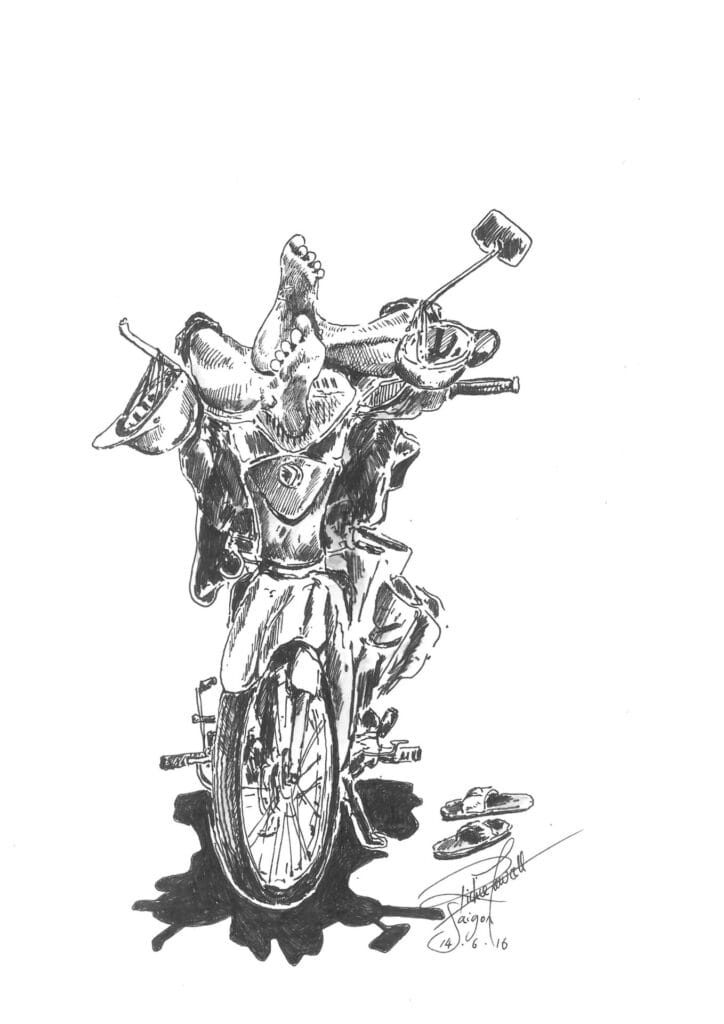 But for now, Saigon is having a snooze.