BUILDING

Built in 1914 by the French, the market was initially called Les Halles Centrales before being re-named Ben Thanh Market in 1948. Standing at the intersection of Le Loi and Ham Nghi, the market was built on reclaimed marshland. Today the front entrance of Ben Thanh Market is a popular symbol of the city.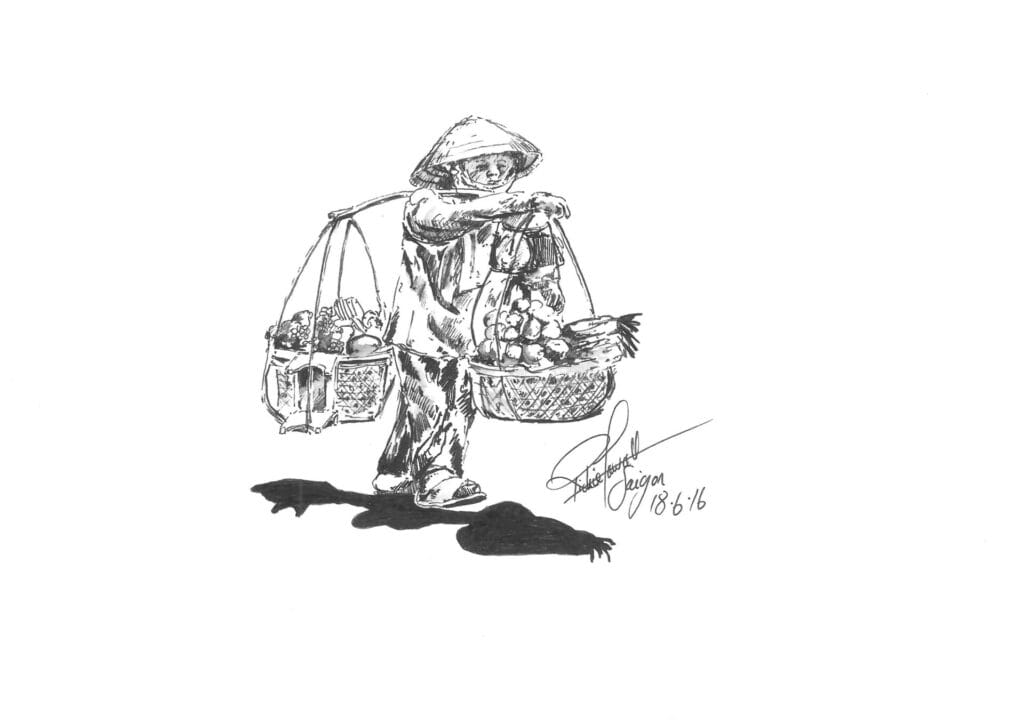 COCKTAIL
Inspired by the mind blowing range of produce available under one roof the cocktail comes in a treasure box, symbolizing the markets mysterious contents. The cocktail itself is short and snappy in the classic Caiphirinia style. Tropical fruits of all descriptions muddled with harmonious herbs and spices. This is Ben Thanh Market in a glass!
INGREDIENTS
25ml Red Rice Ruou Son Tinh, 25ml Lychee liqueur, 15ml Coconut Vinegar, 20ml Sugar Cane Syrup, 1 whole Strawberry, 1 Lychee, Half Diced lime, Third of 1 birds eye red chili, a fresh sprig, 1 Vietnamese Basil leaves.
METHOD
Muddle all ingredients in a boston tin, transfer to a rocks glass, Add crushed ice, Garnish with a fresh sprig of Vietnamese basil inside a fresh lychee skewered by a metal cocktail stick.
Check out the Instagram and You Tube Channel below for more about The Studio Saigon and Bartender & Artist Richie Fawcett.
INSTAGRAM
https://www.instagram.com/richie_fawcett/?hl=en
YOU TUBE