By Richie Fawcett

BUILDING
Located on the corner of Le Duan and Hai Ba Trung the residence of the French Consul general continues to be the home of the appointed French Consul General in Saigon. The extensive and peaceful grounds are beautifully kept featuring some of the oldest trees in the city.
CREATION
Representing the first fall of Saigon by the French attack that resulted in the citadel wall being breached by canon ball fire from the French Navy on the River. The passionfruit half represents the Canon ball with the cream cheese symbolizing the soft interior of the Citadel and eventually the country under French occupation and rule for the next 100 years.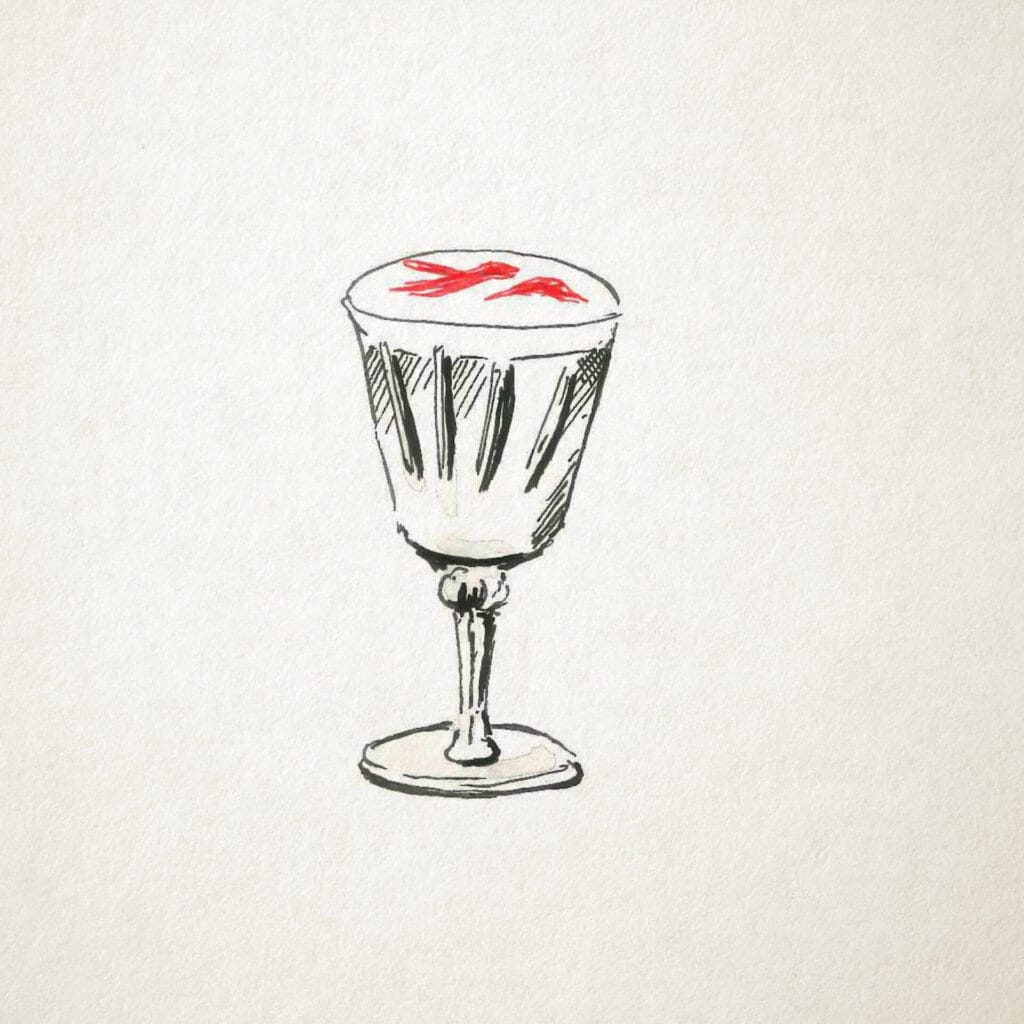 COCKTAIL
The cocktail os a twist on the classic French 75, a gin based cocktail with a good kick and inspired by the 75mm field gun used in WW1.
INGREDIENTS
25ml Earl Grey Infused Gin, 20ml Honey, 10ml Passionfruit, Bubbly top up – Garish – Half a floating passionfruit shell filled with cream cheese and with a French flag on top.
METHOD
SHAKE AND STRAIN – Fill a cocktail shaker with ice. Pour in Earl Grey infused gin, lemon juice and simple syrup in the recommended proportions. Securely fasten the cap on the shaker and shake well for 20 seconds. Strain the liquid into a champagne coup and top with sparkling wine. Garnish with passionfruit half, stuffed with cream cheese.