By Richie Fawcett

BUILDING
The building was constructed between 1901 and 1908 and inaugurated in 1909 as the Saigon City Hall ( Hotel de Ville ). It was designed by Gardens, a famous French architect. This building is one of the largest and most beautiful French style buildings in Ho Chi Minh City, functioning both as a city institution and as the city most prominent landmark today.
COCKTAIL
Inspired by the power that the city hall represents, the cocktail is a very visual show. Presented using a cold star anise steam which directly covers the finished "Sazerac" style cocktail. A great theatrical effect when directly made in front of the guest.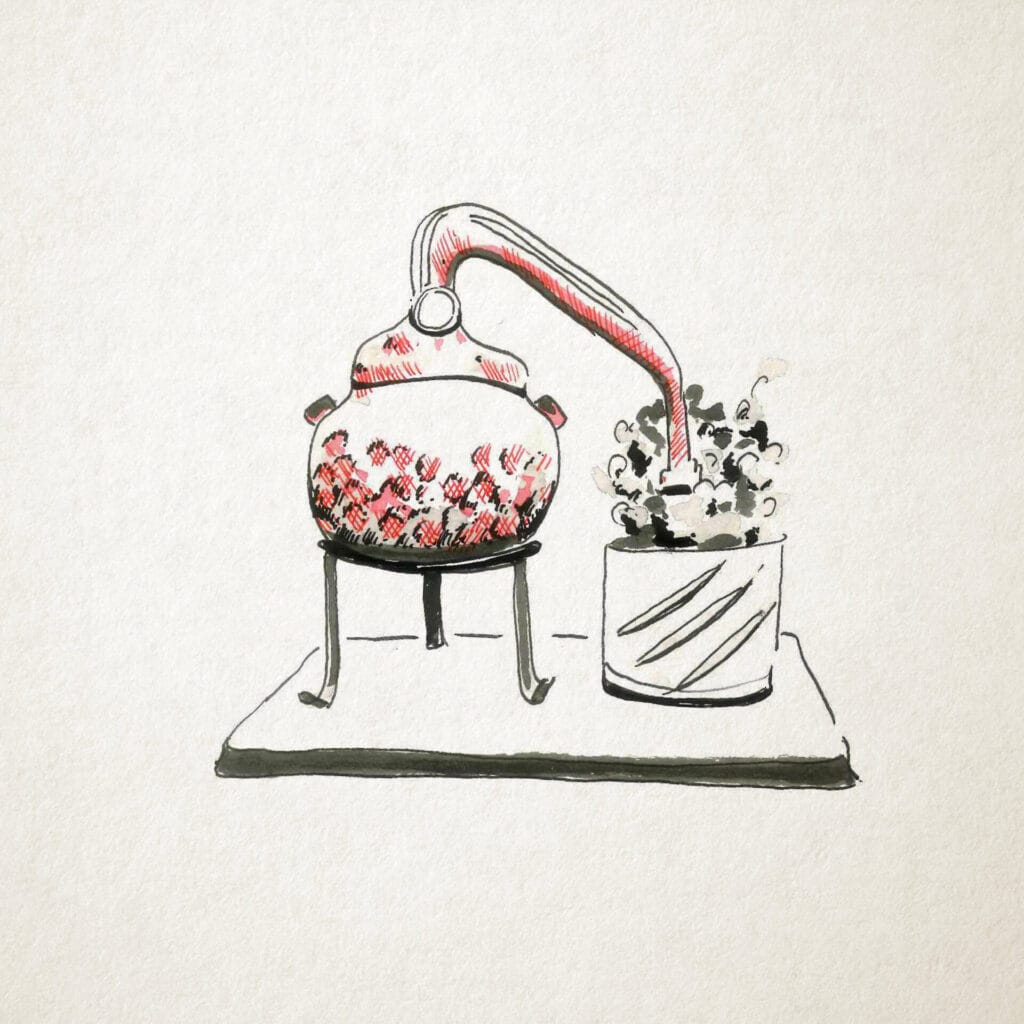 The "Sazerac Cocktail" uses the original Cognac spirit, again symbolizing the French influence, as opposed to bourbon. Star Anise both symbolizes the Vietnam star, connecting the absinthe and the Mo Vang (Apricot) Ruou Son Tinh, as well as being a vital ingredient in the famous national dish, Pho.
INGREDIENTS
50ml Cognac, 10ml Ruou Mo Vang Apricot, spray absinthe, star anise, Yellow lemon peel garnish.
METHOD
Prepare two rocks glasses. In the first one, coat the glass with absinthe and pack with crushed ice and chill. Leave this the side and prepare glass number two. In this glass, add one sugar cube together with Son Sinh Apricot spirit. Stir down whilst adding the Cognac. Now discard the ice from the first glass and transfer the Cognac and sugar to the chilled glass. Finally garnish with a yellow lemon peel and serve under a copper alembic with star anise cold steam. You may add a large single ice cube if personally desired.
Please Check out the Channel if you have time, along with the link below to my new and regular blog feed "On The Blog" and website. Thank you for your support of The Studio Saigon and stay safe.
YOU TUBE https://www.youtube.com/channel/UCHQzz1lUjdUeDkNkKyXs0gw