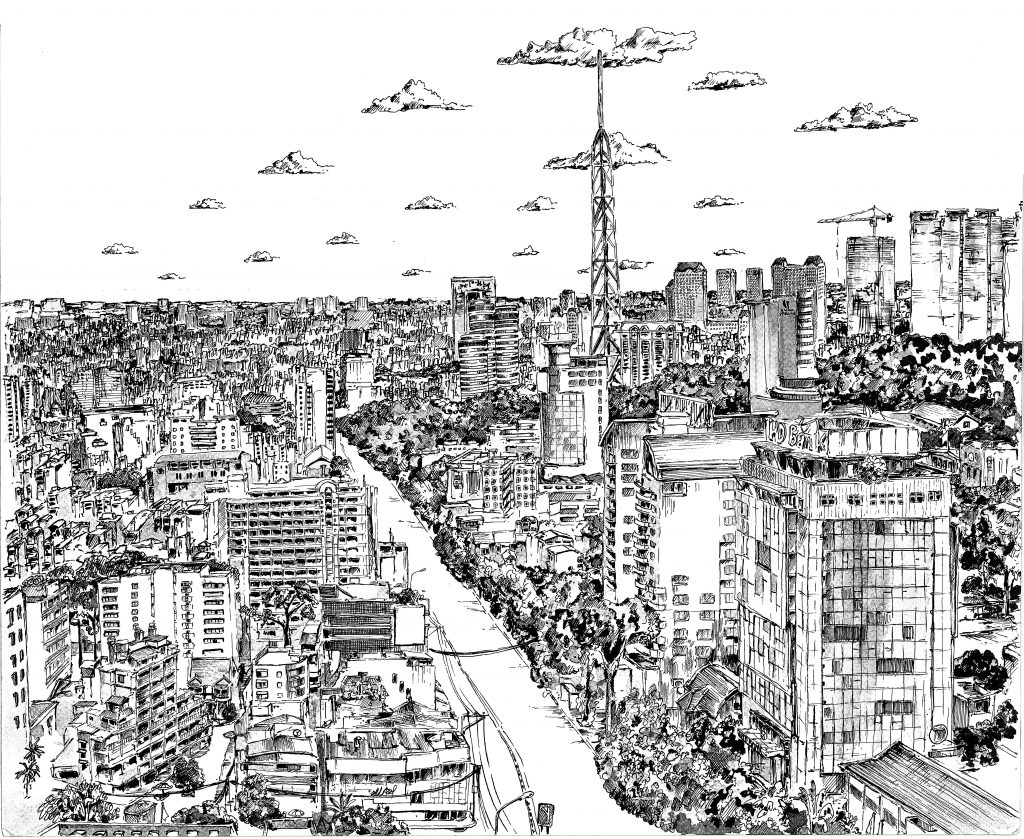 AREA
On March 23, 1864, Admiral Pierre de la Grandier, commander of French forces in Cochinchina, commissioned the building of a botanical and zoological gardens in Saigon.
The Saigon zoo has underdone many changeover the years. However, the general layout has largely remained the same. In 1927, a bridge across Thi Nghe channel was built to link the zoo with Phu My. In 1956 the Saigon government renamed the zoo Thao Cam Vien. The zoo is over 150 years old, has over 2500 trees belonging to 360 different species and is home to more than 1000 animals.
COCKTAIL
INGREDIENTS – 40ml Vodka, 40ml cucumber juice, 15ml elderflower syrup, 10ml apple cider vinegar, top up with soda.
METHOD – Build all ingredients in a highball glass with fresh ice, stir and serve immediately and enjoy whilst reading the Cocktail Art of Saigon drink Manual volume 2.
COCKTAIL ART OF SAIGON DRINK MANUAL Vol 2
Available exclusively directly from The Studio Saigon and order your signed and numbered copies today.
– Contact directly -0908898066 –
richie@thestudiosaigon.com
The Studio Saigon YOU TUBE CHANNEL SHOWS THE ADVENTURES OF ARTIST AND BARTENDER Richie Fawcett – Check out the link below –