BY Richie Fawcett

BUILDING –
Tan Dinh Market was built in 1926 in an art-deco inspired architectural style and is one of the cities historical landmarks. It is known as the location to buy fabrics of all descriptions. Located on hai Ba Trung, the community uses this market for their everyday provisions and is a hassle free experience where vendors will not pester you to buy things.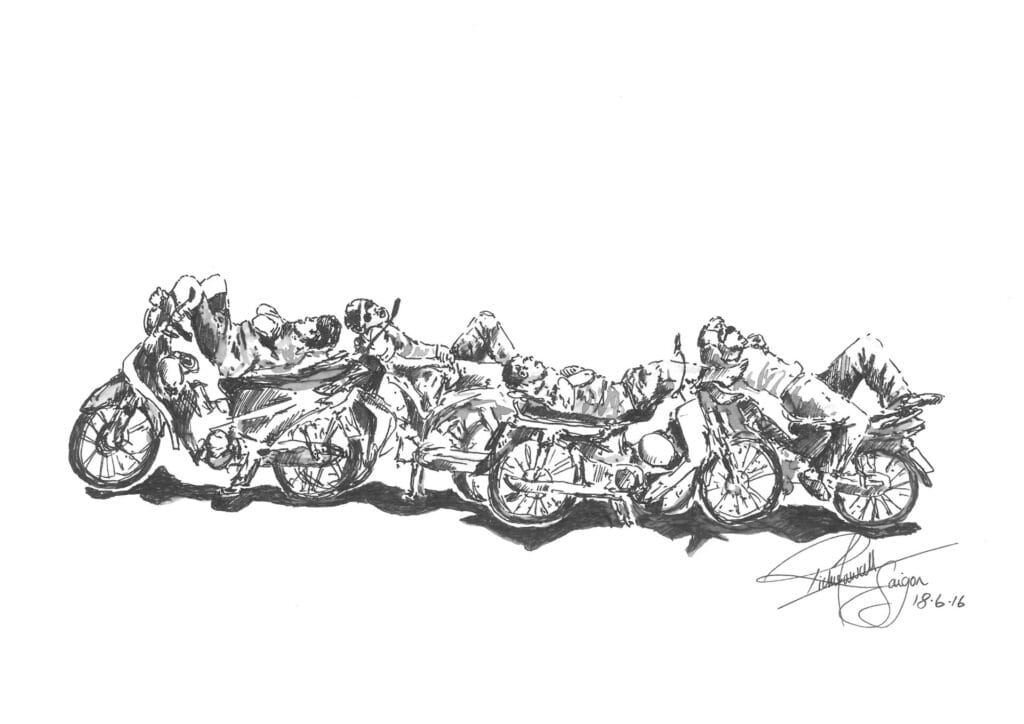 Tan Dinh Cocktail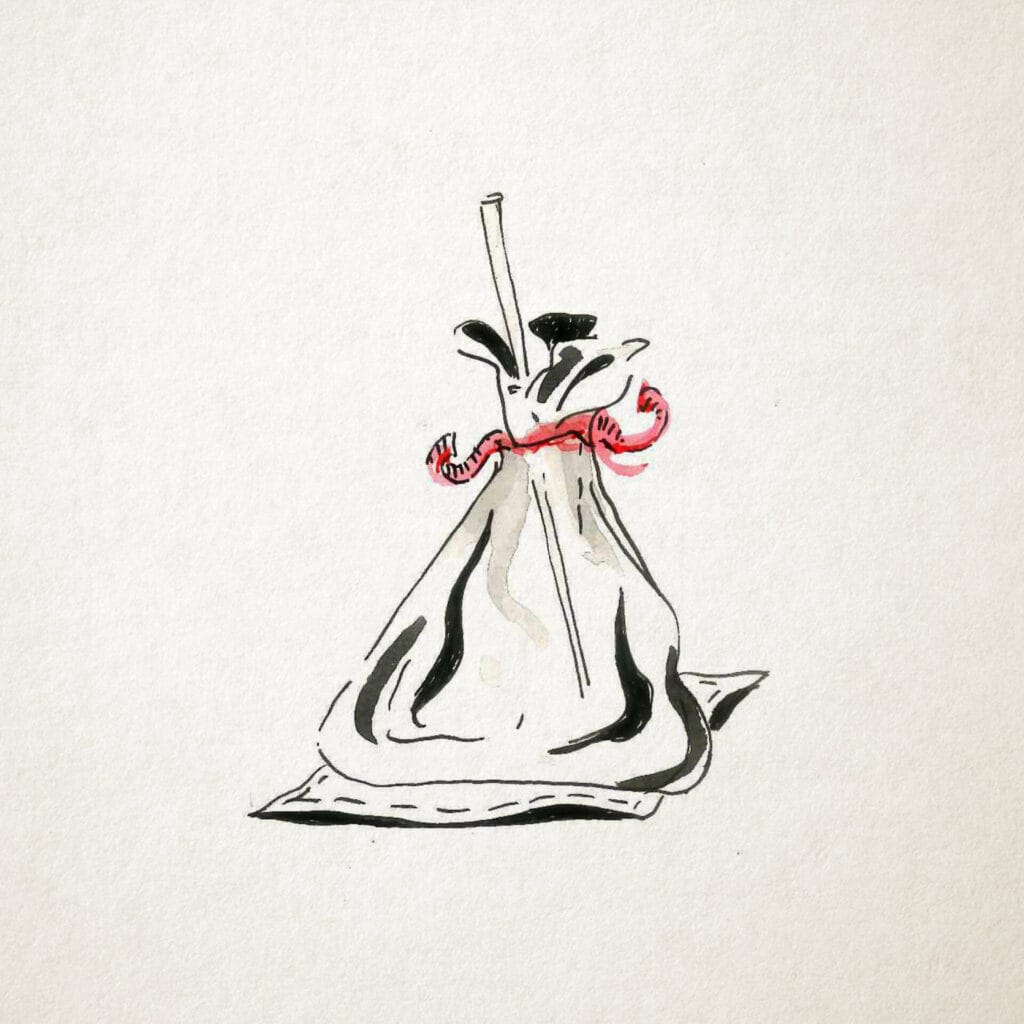 Inspired by the street drinks drunk out of plastic bags, The Tan Dinh Cocktail uses the classic herbal street drink called Nuoc Sam. Presented in a Florence flask inside a clear plastic bag, the top is tied by a tape measure and is delivered to your table with its very own hand tailored coaster, representing the material found in the market.
INGREDIENTS –
50ml Vodka, 250ml Nuoc Sm, 20ml Homemade lemongrass syrup, 30ml Coconut Vinegar.
METHOD –
Add all ingredients to Florence flask with small ice cubes, Swirl, add sustainable straw, place in se through biodegradable bag, tie with measuring tape to represent the fabric market, serve on a coaster made from fabric off cuts with extra large stitching.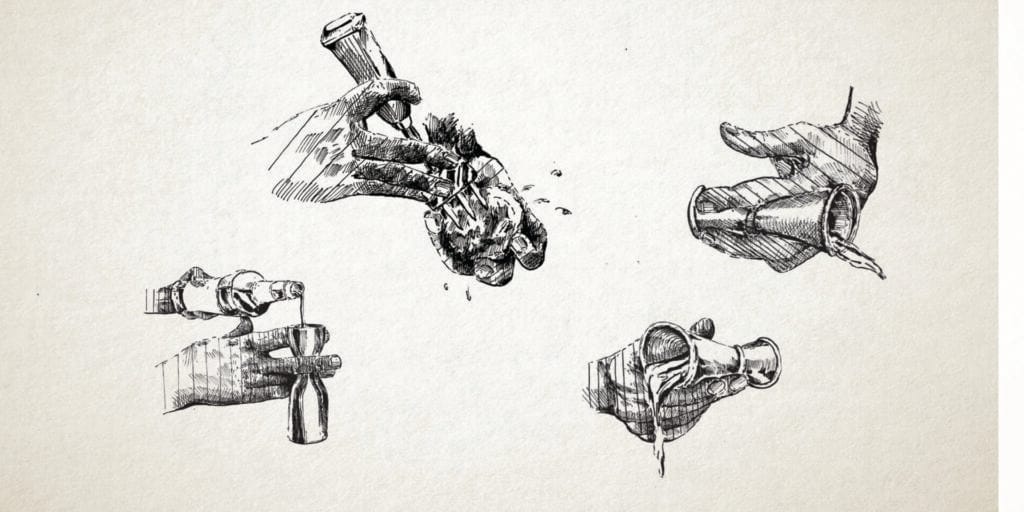 For more sketches follow Richie Fawcett Artist –