BUILDING
Known as the hardware market, located at 104 Yersin. This is where traders sell all kinds of hardware imaginable. Restaurants and bars buy their operational equipment supplies here. There is central area selling war memorabilia from dog tags to parachutes.
COCKTAIL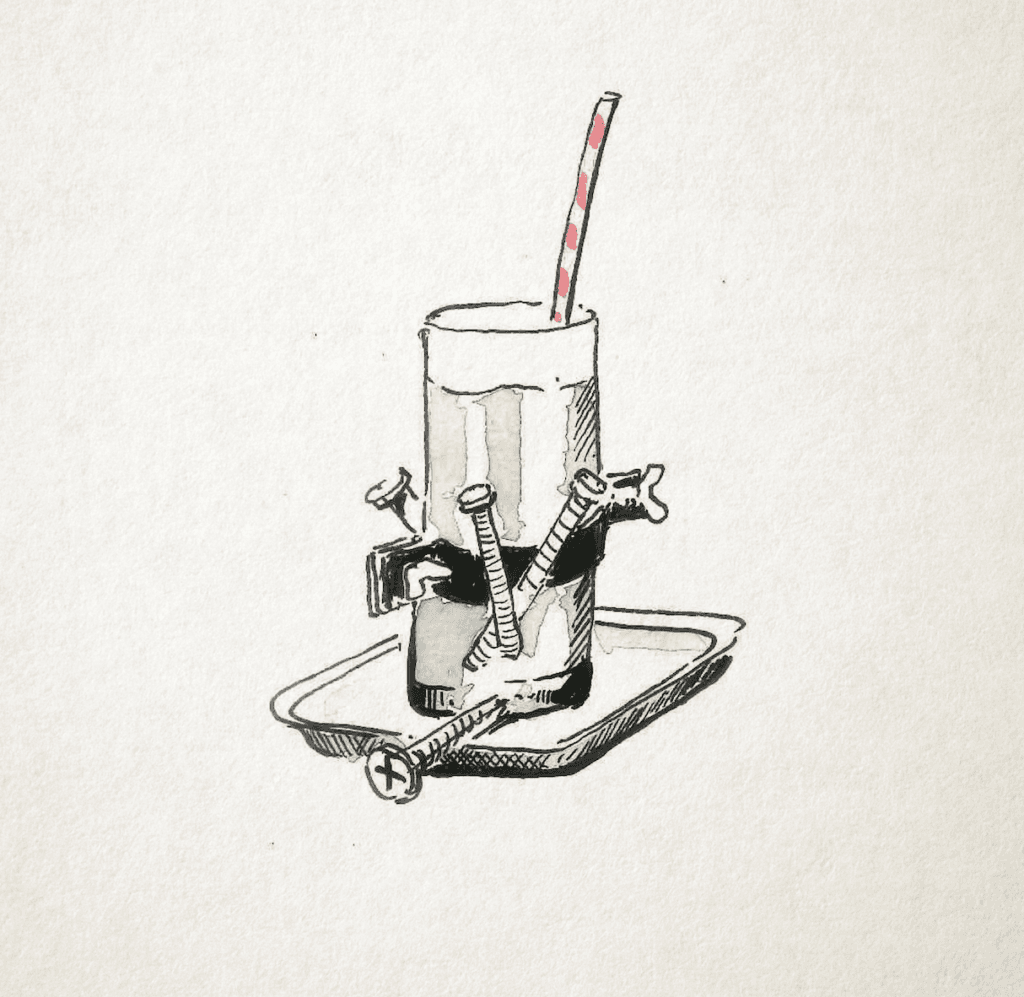 The inspiration for the cocktail is from the nuts and bolt sellers that are found at the front door of the market – hence the cocktail has a high iron content.
INGREDIENTS
50ml White Rum, 200ml Pandan Herb Water, 20ml Fresh Ginger Juice, 20ml Coconut vinegar, 20ml Sugar Cane Syrup, 50ml Coconut foam.
METHOD
Build all in highball glass over fresh cubed ice, add coconut foam. Serve on a small inbox tin tray. Nuts and bolts are fixed to the glass with a magnet represent the engineers market.
Cocktail Art of Saigon is a Cocktail recipe, Art and history book all in one and serves as the menu for the Studio Saigons private bar where The cocktail of the day is showcased amongst the art of the gallery in the adjoining room.
Check out the Instagram page for the Artist Richie Fawcett and You Tube channel for The Studio Saigon for more on the story.
INSTAGRAM
https://www.instagram.com/richie_fawcett/?hl=en
YOU TUBE