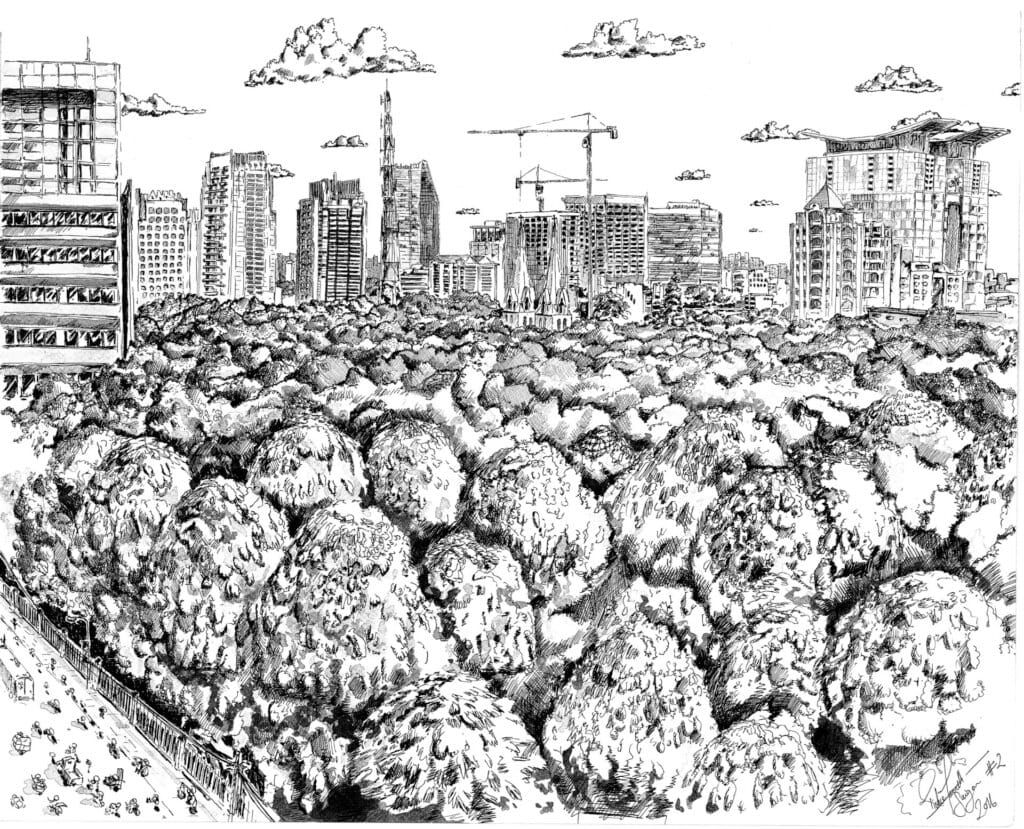 COCKTAIL ART OF SAIGON – DAY 2
DISTRICT 1 DESCRIPTION – The area District 1 is the financial and commercial hub of Ho Chi Minh City. Most travellers spend the majority of their time here. It is home to most of the major sights and an ever-expanding number of bars, restaurants and hotels, at least it was before COVID-19 pandemic.
Notable attractions in Saigons District 1 include Saigon City Hall, Saigon Opera House, Notre Dame Cathedral, Saigon Central Post Office, Reunification Palace, National History Museum, Jade Emperor Pagoda, Jamie Al Muslim Mosque, Mariamman Temple.
DISTRICT 1 BOTTLE COCKTAIL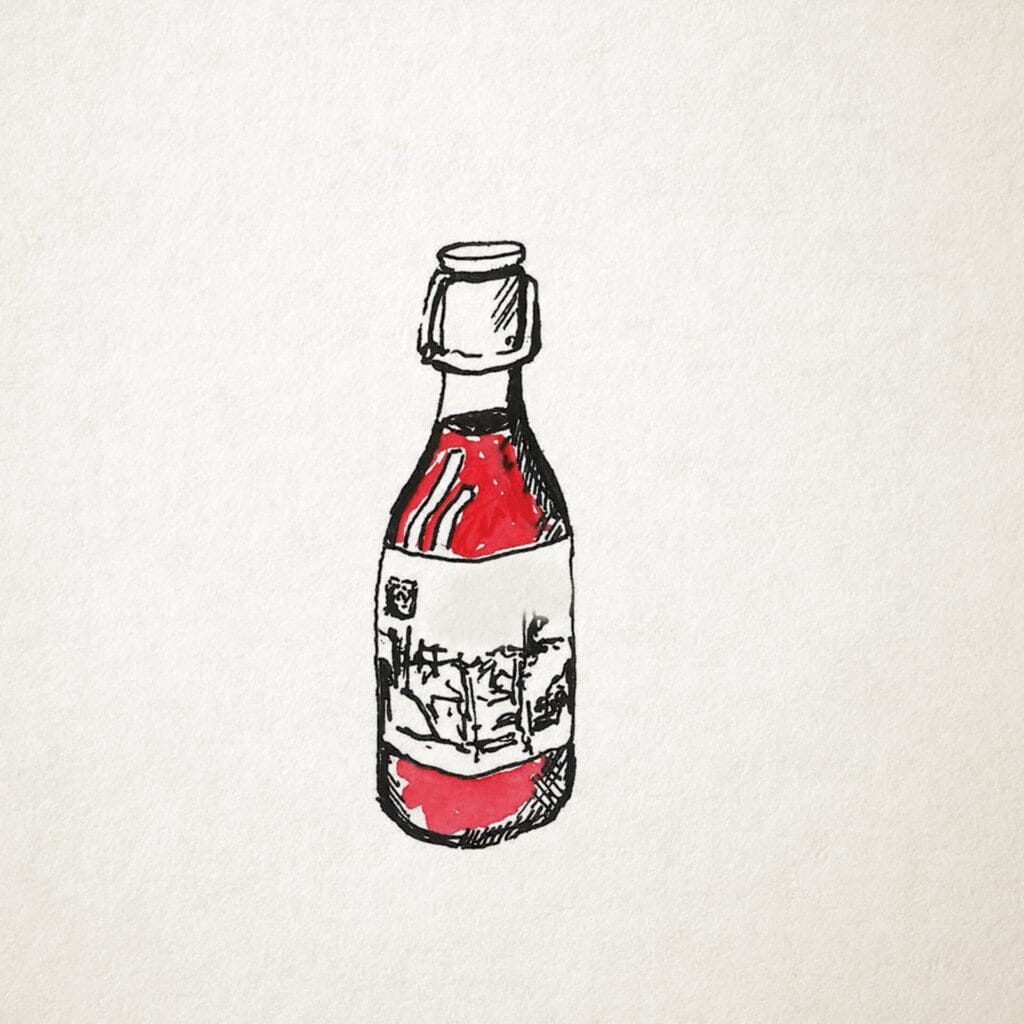 Inspired by the colors of the Vietnamese flag, the cherry and almond combination is a classic flavor pairing, with the cherry representing the flag background and the almond representing the yellow star.
INGREDIENTS –
40ml Vodka , 20ml Cherry Liqueur, 10ml Orgeat, 15ml Apple Cider Vinegar, Top with soda – Build all in a Mixing glass- add to bottle – serve with sustainable straw or pour in rocks glass over ice.