The passport has been gathering dust for half of its remaining life so it's high time to get the pen box out and start drawing…..
Join me as I travel the globe to places old and new, far flung and close to home, this is a virtual cocktail sketch safari like no other.
I will start the journey exploring the city where I live, modern day HCMC aka Saigon, in Southern Vietnam.
I will go area by area, building by building and then street by street. I will connect a sketch with a cocktail as we go and throw in the recipe and some background history before we go onto the next one…I've been here a while so I'll enjoy showing you around, a bit like what I used to do when life was normal around here.
From there we will travel around the country a little before the real adventure begins, where we zoom (not a meeting this time ), off from Tan Son Nhat airport and hit the road once again…
Pour yourself a gin and tonic…stir yourself a martini or just boil the kettle (again)… hold on to your cucumber sandwiches, were going around the globe on a virtual tour, because none of us can go to the bar !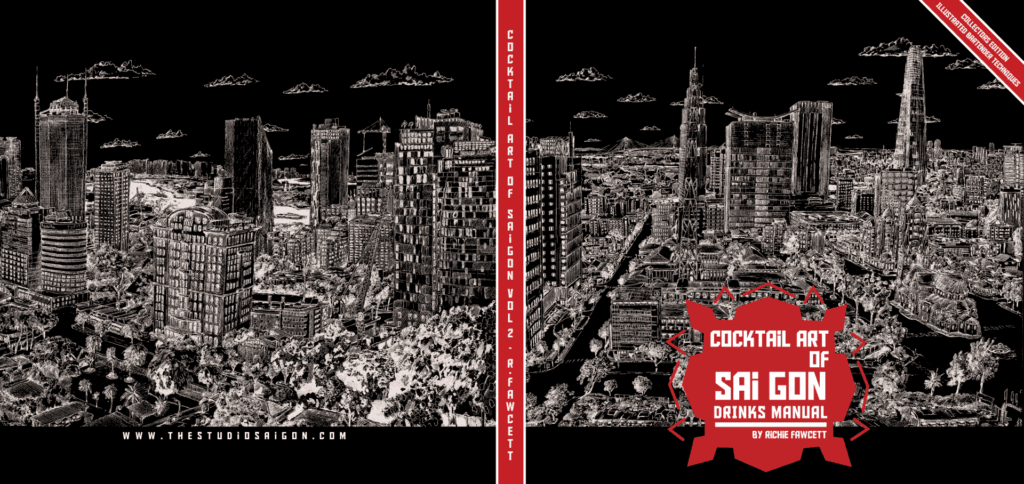 #thestudiosaigon #richiefawcettartist #cocktailart #aroundtheworldin80cocktails #sketchsafari