BY Richie Fawcett


PEOPLE 

In Vietnam, women have always been in the forefront in resisting foreign domination. Two of the most famous heroines are the Trung sisters, who letd the first national uprising against the harsh rule of a Chinese governor called To Dinh. Some feel that if the sisters had not resisted the Chinese when they did, then there would not be a Vietnamese nation today. The sisters were daughters of. powerful lord. Trung Trac was the elder and Trung nhi was the younger. They lived in a time when women enjoyed freedoems forbidden to them in latr centurties. For example, women could inherit property through their mothers line and become political leaders, judges, traders and even warriors. 

Trung Trac was married to Thi Sach, another powerful lord. Chinese records note that Trung Trac had a brave and fearless disposition. It was she that mobilized the Vietnamese lords to rebel against the Chinese. L:egend says that to gain the confidence of the people, the Trung sisters commited acts of bravery, such as killing a fearful people-eating tiger, and used the Tigers skin to as paper to write a proclamation urging people to follow them against the Chinese.

For the Next three years, the Trung sistwers engaged in constant battles with the Chinese government in Vietnam. Out-armed, their troops were badly defeated in 43AD. Rather than accept defeat the popular lore says that both chose the traditional Vietnamese way of maintaining honor – they commited suicide. Some stories say they drowned in a river and others say that they dissapeared into the clouds.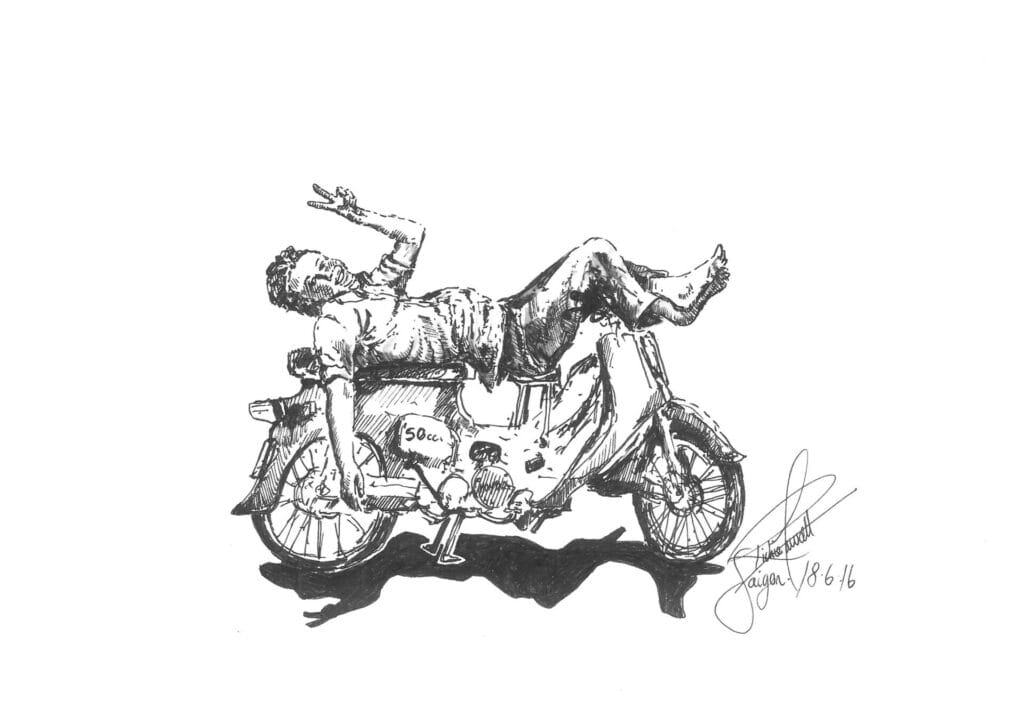 STREET

One of the longest streets in Saigon, modern day Hai Ba Trung street leads from the river front all the way into the Da Kao district, being a major artery into the city from the provinces in the West.

STREET NAME HISTORY 

Hai ba Trung, duong (Q.1) – Befor 1955: rue Imperiale, rue Nationale, rue Paul Blanchy, 1955-1975 dunng Hai Ba Trung.

TRUNG NHI COCKTAIL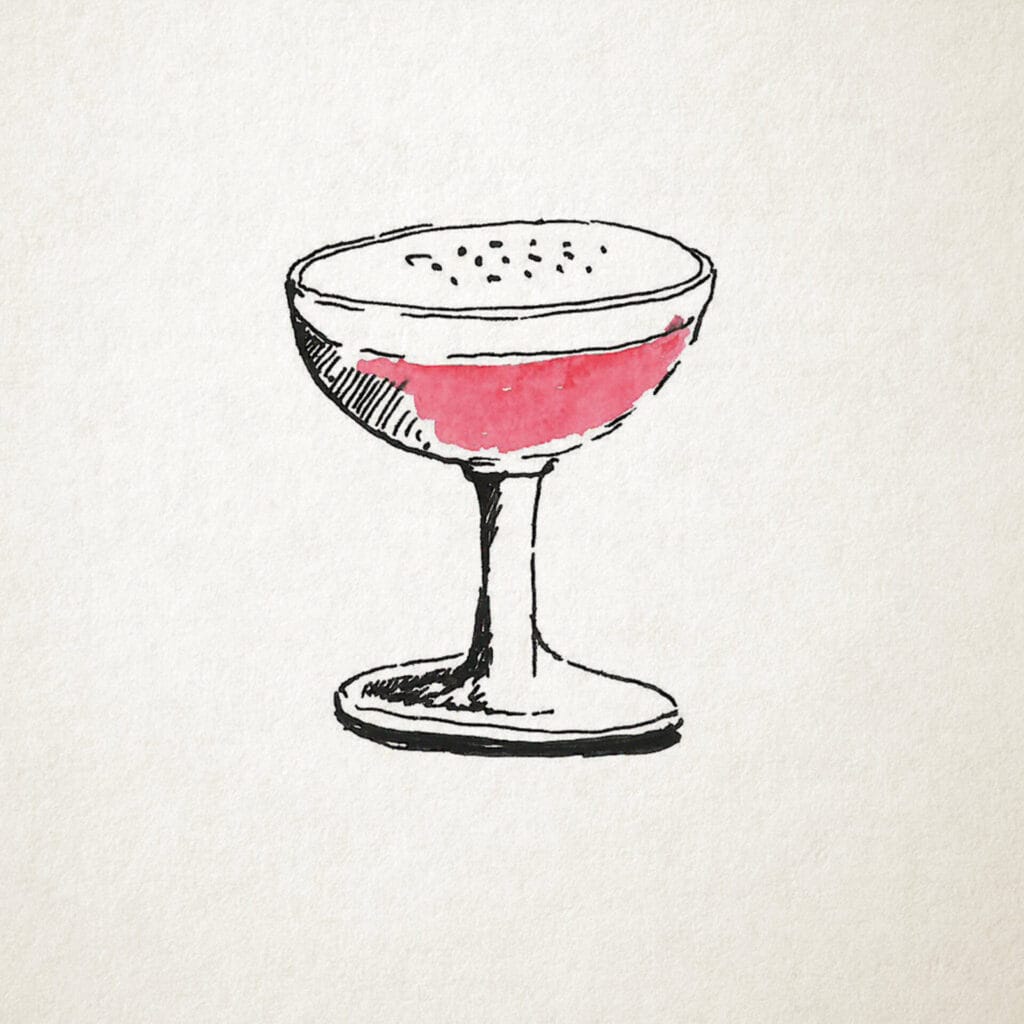 The cocktail that is inspired by the younger Trung sister, Trung Nhi, uses a whole egg, and is a flip style cocktail. Remaining strong like her older sister, however sweeter and more rounded. The poppy seed garnish represents the old Opium refinery that is found on the modern day Hai Ba Trung Street in Saigon, as shown in my sketch at the top of this blog.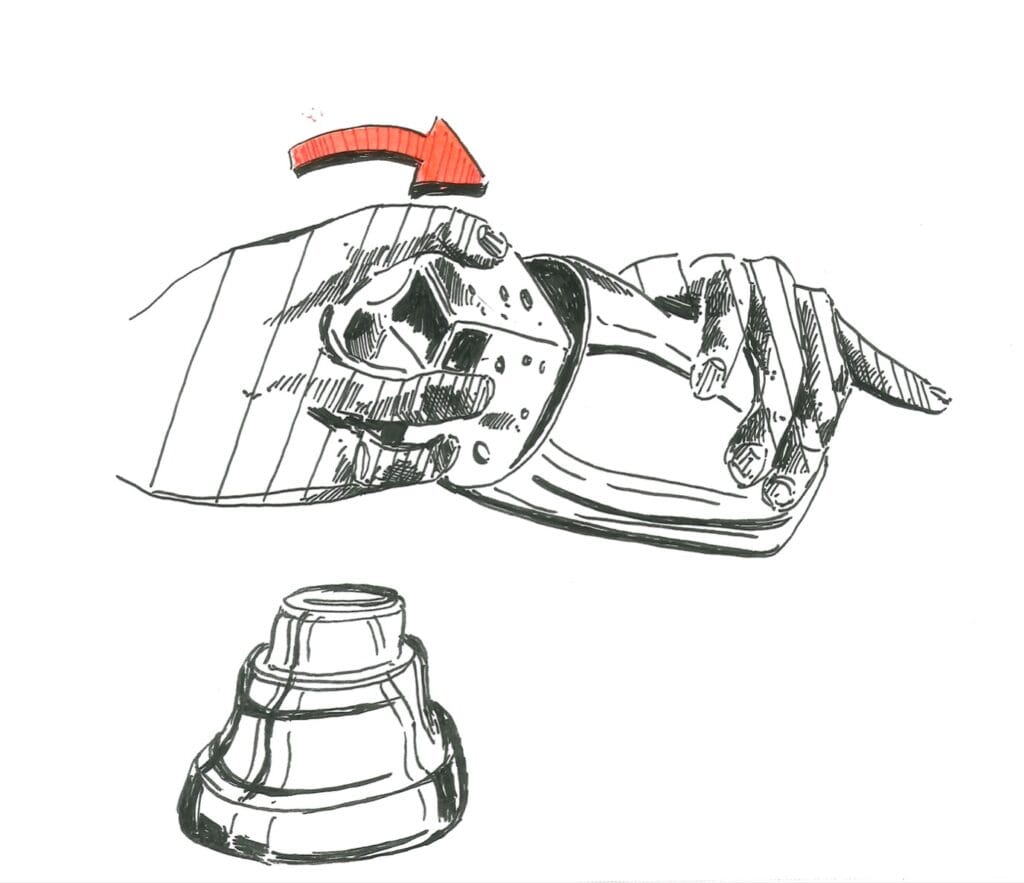 INGREDIENTS 

50ml Calvados, Whole Egg, 25ml Cream, 20ml Cinnamon syrup, Poppy seed sprinkle.

METHOD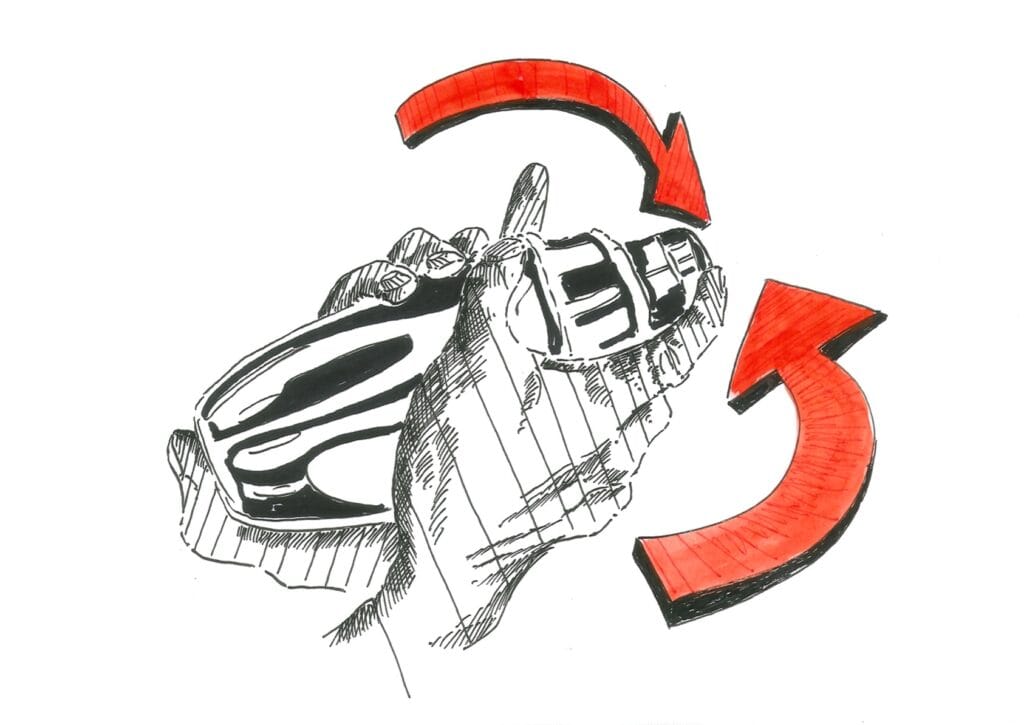 Add all ingredients to boston shaker. Shake hard with ice for 10 seconds and pour into a chilled martini coup. Sprinkle with poppy seed garnish and serve.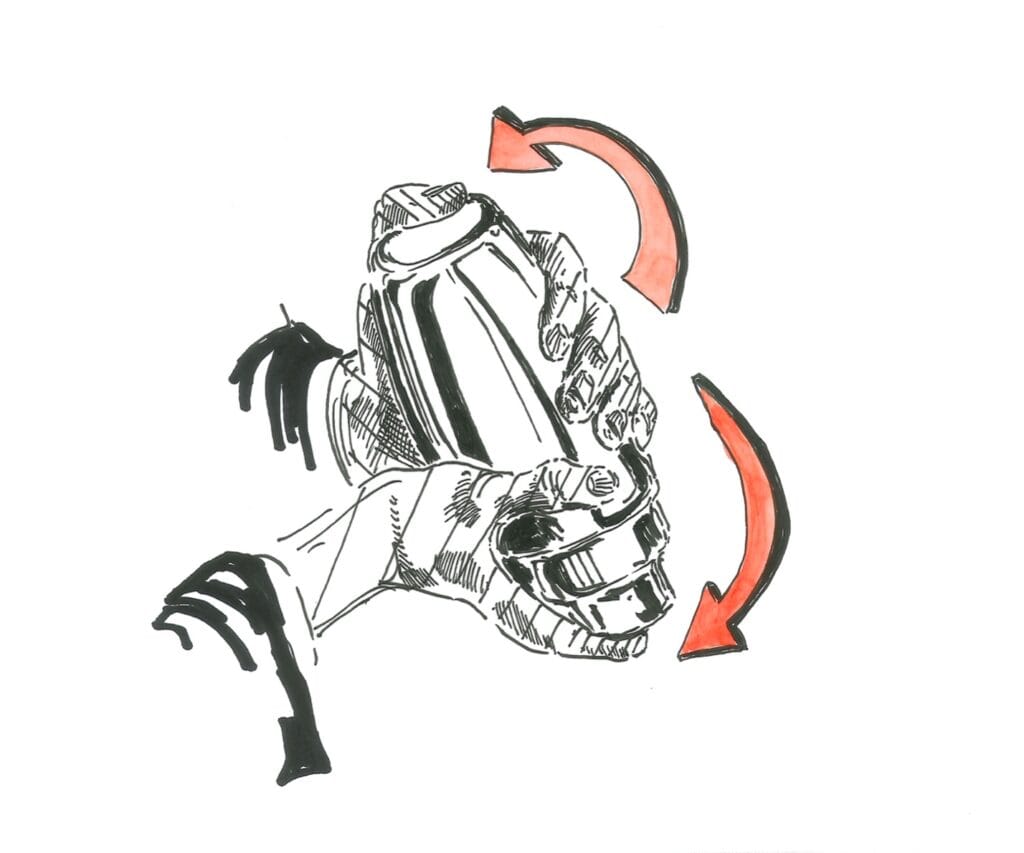 Please Check out the Channel if you have time, along with the link below to my new and regular blog feed "On The Blog" and website. Thank you for your support of The Studio Saigon and stay safe.
WEBSITEhttps://thestudiosaigon.com
YOU TUBE https://www.youtube.com/channel/UCHQzz1lUjdUeDkNkKyXs0gw
INSTAGRAM https://www.instagram.com/richie_fawcett/?hl=en