By Richie Fawcett

PERSON  1914 – 1931 
Ly Tu Trong was a Vietnamese revolutionary executed by the French when he was only 17 years old. He is considered to be a revolutionary martyr. His remains were identified in District 10. Ho Chi Minh City in 2010 and he was reburied in his parents home town Viet Xuyen commune of Thach Ha district.

 Ly Tu Trong was executed in the Maison Centrale or Central Prison which stood on this street  on the site of the General Sciences Library, thats why the street is named after him. There is a memorial to Ly Tu Trong inside the library compound. Tim Doling – Historic Vietnam 2016
STREET 
Ly Tu Trong street in Saigon is named after him, removing the streets original name of 'Duong Gia Long", named after the 18th Century Vietnamese emperor who quashed the Tay Son rebels. The street included the former CIA building famous as the location of the helipad evacuation in 1975.
STREET NAME HISTORY 
Ly Tu Trong, duong (Q.1) – Before 1955: rue du Gouverneur, rue de Lagrandiere, 1955-1975: duong Gia Long.
LY TU TRONG COCKTAIL
 The Ly Tu Trong Cocktail is inspired by the number of BBQ restaurants ( Quan ) found along its length. Barrel aged whisky, smoked and served on a mini BBQ.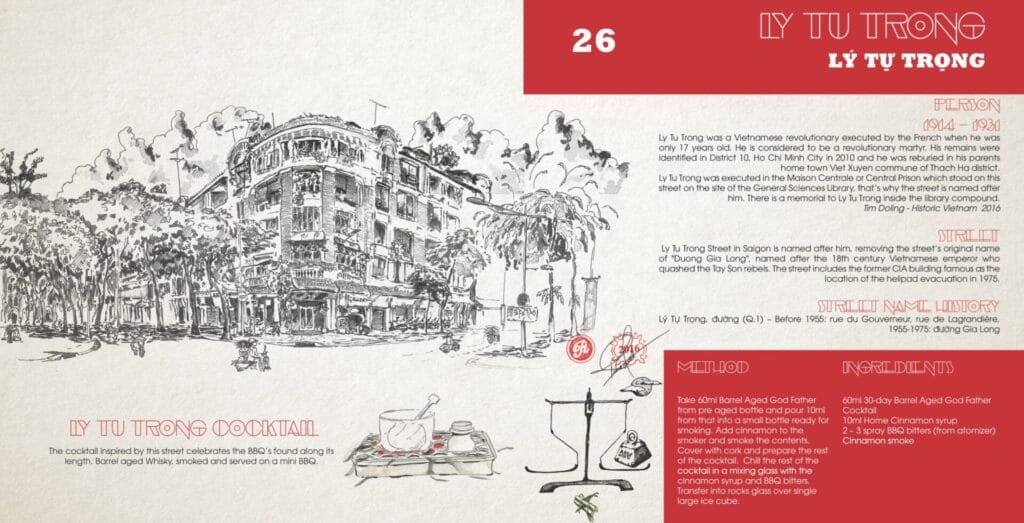 INGREDIENTS 
60ml  30-day Barrel Aged God Father Cocktail, 10ml Home made Cinnamon syrup, 2-3 spray BBQ bitters (from atomizer), Cinnamon smoke.
METHOD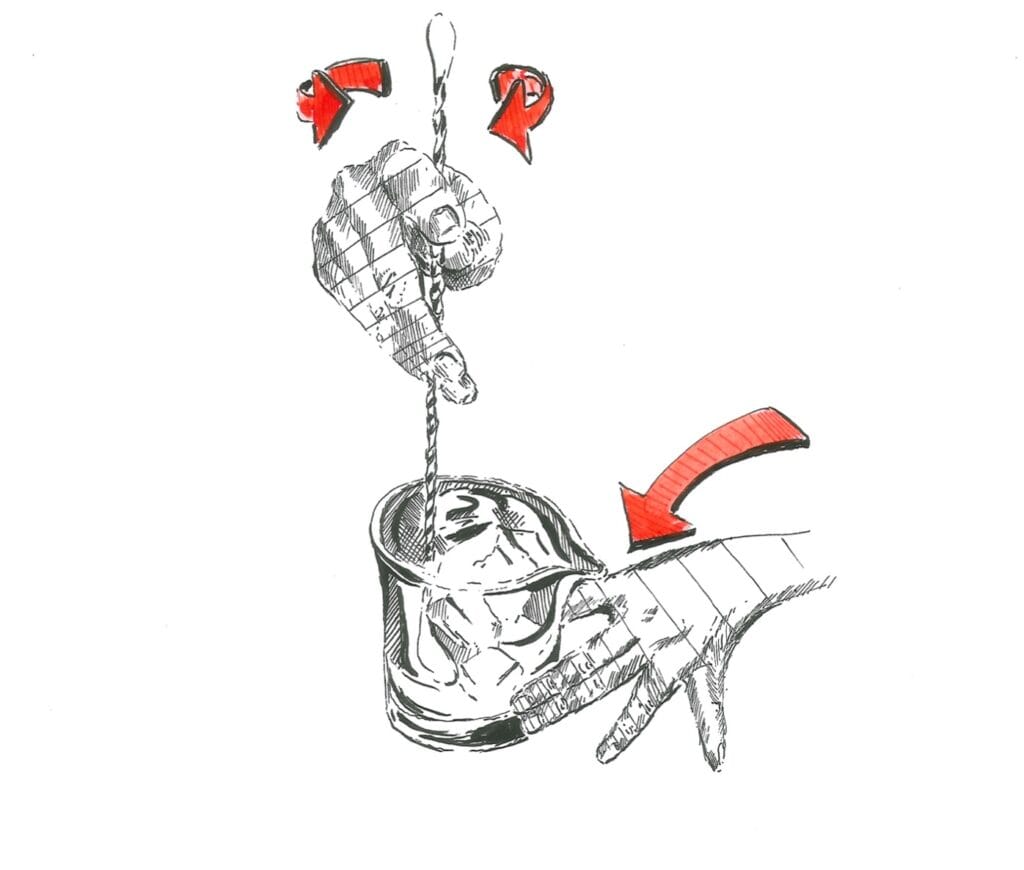 Take 60ml Barrel aged God Father from pre aged bottle and pour 10ml from that into a small bottle ready for smoking. Add Cinnamon to the smoker and smoke the contents. Cover the cork and prepare the rest of the cocktail. Chill th rest of the cocktail in a mixing glasswith the cinnamon syrup and BBQ bitters. Transfer into a  rocks glass over a single large ice cube. 
Please Check out the Channel if you have time, along with the link below to my new and regular blog feed "On The Blog" and website. Thank you for your support of The Studio Saigon and stay safe.
WEBSITE
YOU TUBE
https://www.youtube.com/channel/UCHQzz1lUjdUeDkNkKyXs0gw
INSTAGRAM
https://www.instagram.com/richie_fawcett/?hl=en